Exterior
The Chevrolet Cruze 2014 measures a total of 4,597 mm in length, 1,788 mm in width, and 1,477 mm in height. It features Halogen headlights and a wheel size of about 152 mm.
In terms of the exterior, the car receives an upgrade from its predecessors. It now comes in a design similar to that of the Chevrolet Malibu and Chevrolet Trax.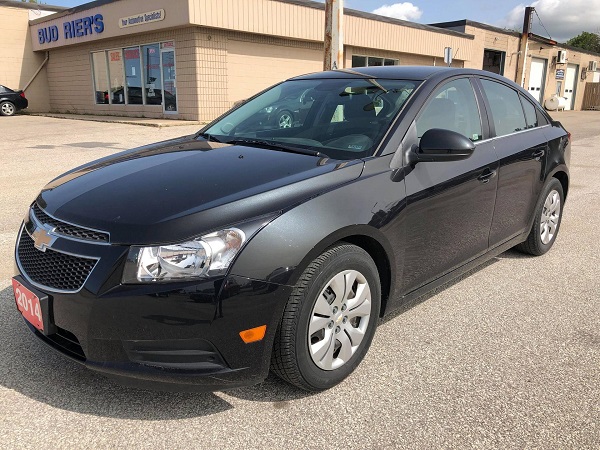 2014 Chevrolet Cruze 1LT
Interior
While compact cars often go through cost-cutting, the cabin of the 2014 Chevrolet Cruze model features a dual-color tone that gives it a classy, upscale look compared with competitors in the same segment.
However, a large part of the interior is still plastic surfaces, especially in the 2014 Chevrolet Cruze diesel, which is not really comfy for long rides. On the bright side, the MyLink touchscreen interface is very simple and straightforward to use with a highly functional voice-control interface.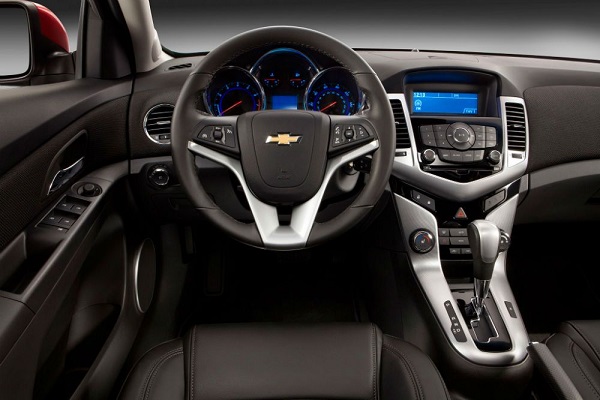 Safety
Regarding safety, Chevrolet gave this car a bunch of features like anti-lock brakes, stability control, front knee airbags, side curtain airbags, as well as front and rear side-impact airbags.
Besides, there is the automatic crash notification, remote door unlocking, on-demand roadside assistance, along with stolen-vehicle assistance. The car has earned 5 stars in government crash testing for overall safety performance.
Technology features
Technology features are not outstanding but sufficient for regular drivers. There is push-button or turnkey ignition, cruise control, 12V accessory outlet, power windows, power-folding side mirrors, rain-sensing wipers, and parking sensors.