Exterior:
The medium-sized Isuzu ELF has a large cargo leading space on the rear. It features sizable headlights for a clear vision at night. The tires are large for better road grip and the body looks strong and sturdy and comes in a wide range of colors. Isuzu closed van ELF is quite common in the Philippines.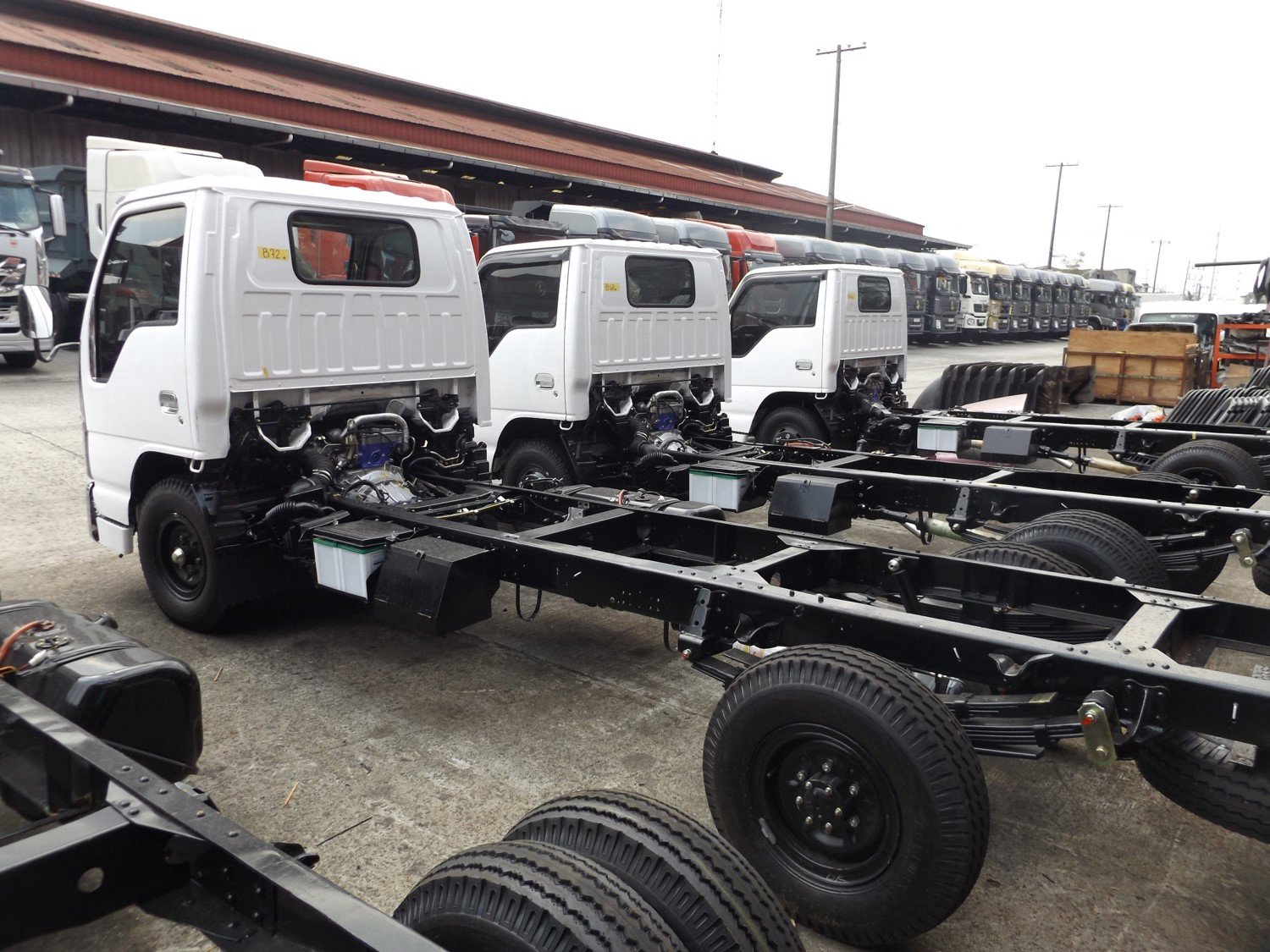 Interior:
As a commercial truck, the Isuzu ELF 2020 can double as a 19-seater. Overall, the inside of the truck is nothing else but the basics, including an ergonomic panel and instruments. The seating area is spacious and has plenty of legroom.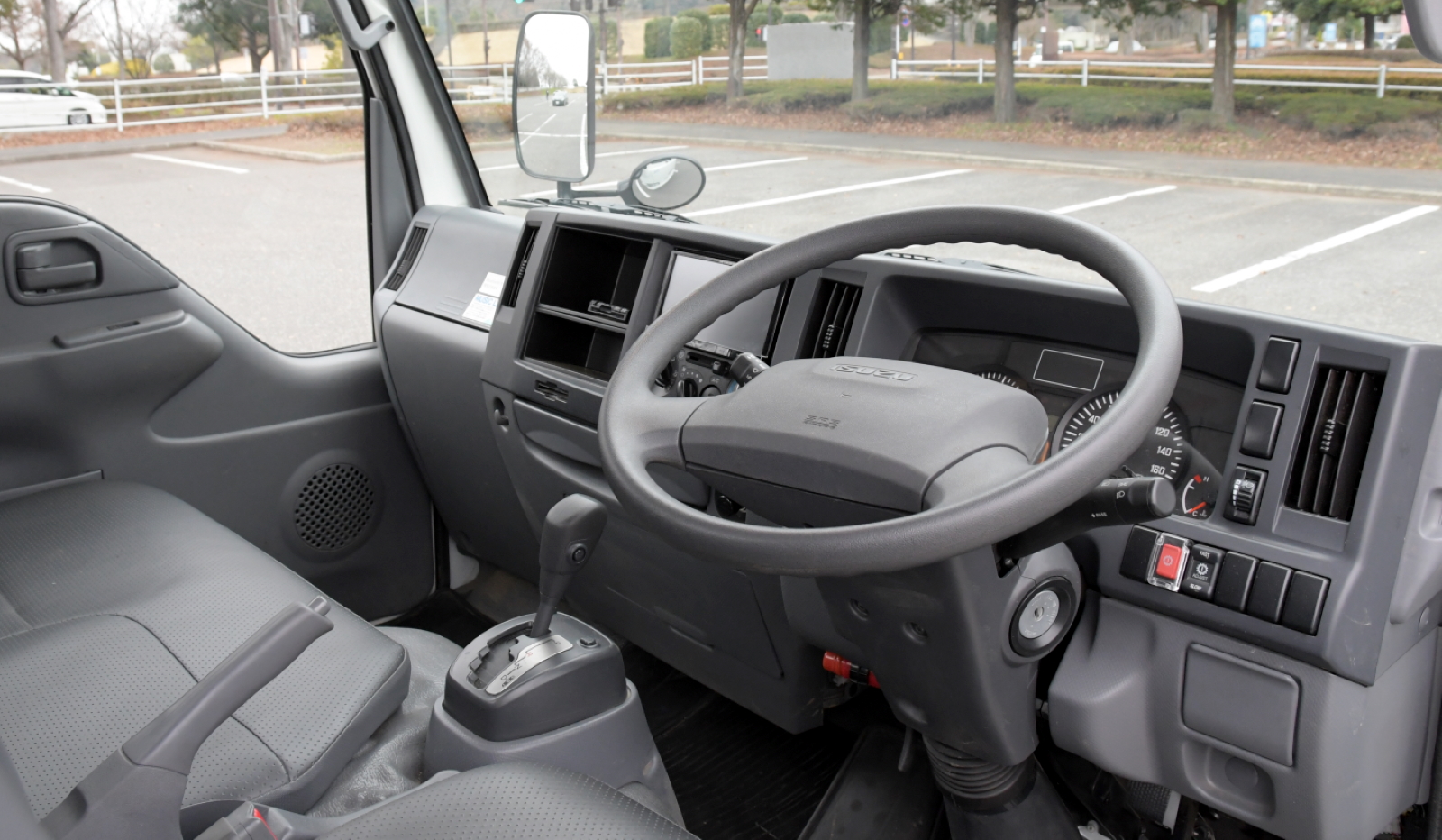 Safety:
The Isuzu ELF features the Isuzu Safety Plus platform consisting of EBD (Electronic Brake Force Distribution), ASR (Anti-slip Regulator), Supplemental Restraint System Airbag, ABS.
Three of them, ASR, EBD, and EBD, are active features that are helpful in preventing accidents while EBD automatically distributes brake force according to speed, load, and road condition.
Drivers can disable the ASR to avoid the wheel spinning too much when the road is slippery. The seatbelt of ELF has functions to enhance the restraint of drivers.
Technology Features:
The truck features a clean diesel engine that can greatly reduce the amount of exhaust fume. The variable exhaust valves, model-based EGR control, and the intelligent Accuracy Refinement Technology of Isuzu are responsible for this eco-friendliness.
The truck has many functions to improve its fuel efficiency, including one to enhance acceleration and low-speed torque.