SUV is known for having large space, and the Honda CR-V 2014 is no exception. It has a spacious cabin room, which fits perfectly for both loading occupants and hauling cargo.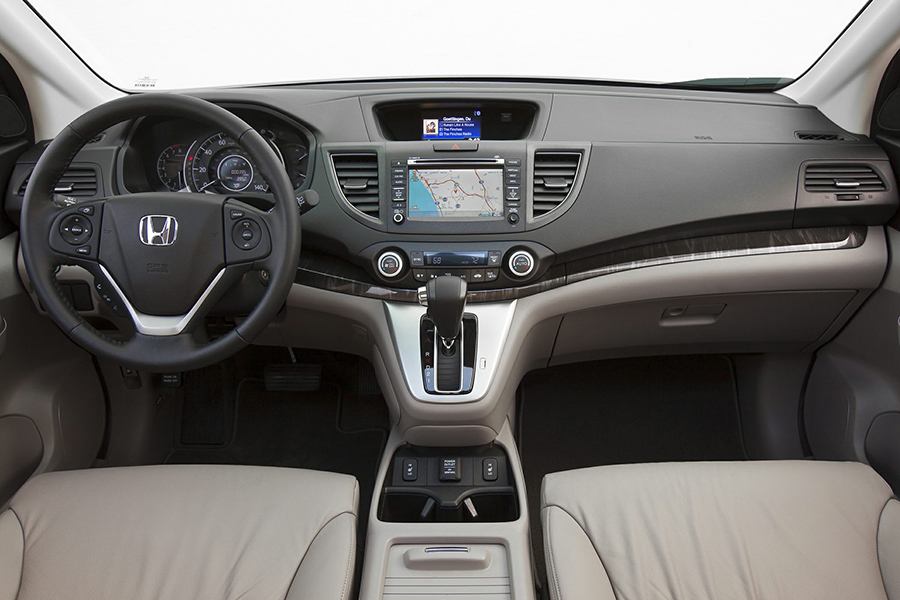 Step inside the car, a comfortable cabin handles both passenger and cargo that is a tangible benefit for this nameplate. A third-row seat became a cost-free option for LX and EX models in 2013 with later models in 2014 becoming a P25,000 optional item. However, it is better regarded for emergency uses only. Notwithstanding the country of origin, the interior is of the finest quality, particularly the premium touch.
The base LX trim gives you air-conditioning, a rearview camera, full power accessories, and cruise control. Plus, you can get a height-adjustable driver seat, Bluetooth audio connectivity, a sound system of four-speakers with a CD player, and Pandora Internet radio control.
Besides what is on the LX, the EX offers a six-speaker sound system and a cargo cover.
>>> Also check out: Honda CRV 2018 vs 2017: Spot the changes side-by-side