As SUVs grow in popularity, so has the definition of the segment been blurred. Ever since the introduction of the Sports Activity Coupe by BMW with the X6 in 2009, our definition of the Luxury SUV has since been redefined and for 2009, BMW shows us just how much your 9 million pesos can get you if you really want to go that far.
The BMW X6 xDrive 30d M Sport shows us that we ought to be dreaming so much bigger than your regular ideal SUV.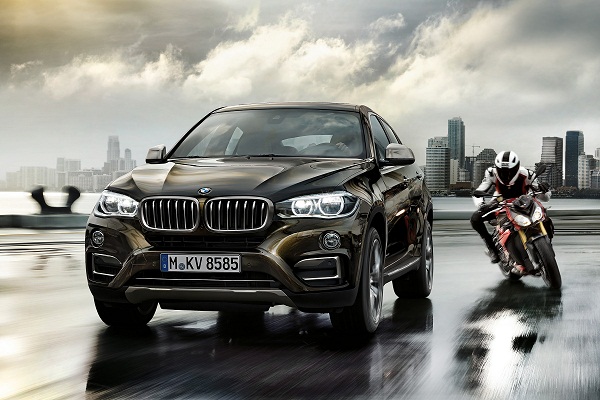 How far can your 9 million pesos go for?
Just looking at the exterior of the X6 alone, you know you're in for something special. The platform is based on the BMW X5 but about an inch longer and wider and is also lower by 2 inches to give the BMW X6 and aggressive, coupe-like stance.
Riding on 20-inch alloy wheels, with low profile tires and 6 piston brake calipers, this SUV would not look out of place with modern supercars as it is designed to be so.
The rear end looks to mimic sports cars with their fastback designs with the rear hatch swooping down from the roof eating out most of the interior cargo space.
Thanks to the M Sport Package it has aggressive front aerodynamic bumpers and quad rear exhaust tips. Clearly, this car was designed not to handle your groceries. You have your other cars ready to do that for you. The emphasis on the "Sport" outweighs the "Utility" in this vehicle.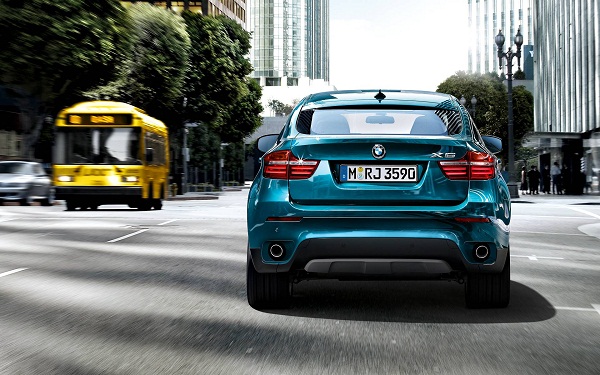 The rear end looks to mimic sports cars with their fastback designs
Inside you will find full Milano leather interior, on the seats and the dashboard with piano black inserts. You can never really fault BMW with the interior, even more so with the BMW X6. Everything is well placed and stitched.
Sound insulation is top-notch, with this having a diesel mill, you can barely even feel the clatter of the already wonderfully engineered diesel engine from the inside. The centerpiece of the system is the 6th generation of BMW's much-vaunted iDrive system with integrated Navigation and stellar infotainment system.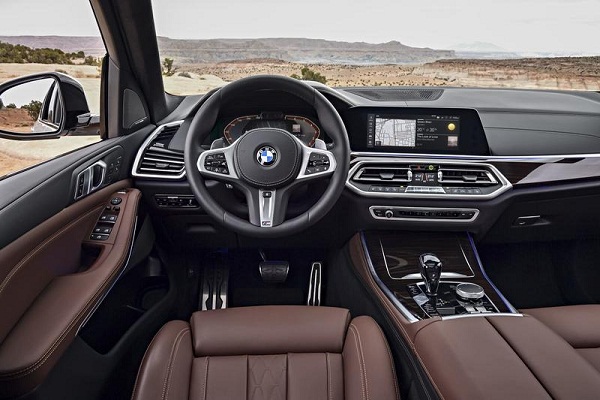 Everything in the BMW X6 Screams luxury
Rear passengers may not be greeted with the same interior space as the front, but overall, it isn't as bad as one may think. Because of the aforementioned sloping roofline, you will have to contort yourself a little bit every time you enter the vehicle but once you do get inside you are treated to the same level of luxury as expected only from a BMW.
As BMW categorizes this as a Sport Activity Coupe, you can only seat 2 people in the back. The interior doesn't go overboard with technology, unlike other luxury brands as everything is well laid out in a logical manner.
It does evoke a sense of ultra-luxury that only BMW can offer, you just spent a huge chunk of cash for the BMW X6 2020 and it will happily remind you every time you enter the vehicle.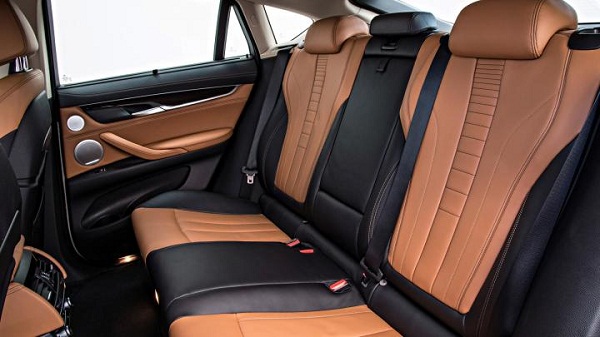 Rear passengers may not be greeted with the same interior space as the front
Under the hood is where that M badge starts to make a case for itself. It is powered by a 3 liter inline6 Turbo Diesel engine which BMW calls TwinPower Turbo diesel engine.
It makes 258hp and 560Nm of torque and can send you hurtling to 100km/h from a standstill in just 6.7 seconds. Power is sent to all 4 wheels with the help of an advanced 8-speed automatic transmission.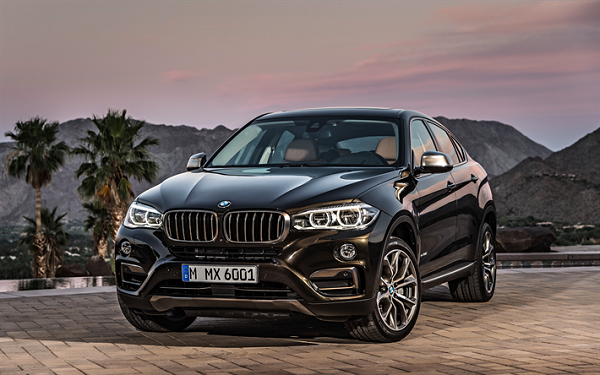 The BMW X6 redefines our notion of what a luxury SUV should be
The BMW X6 is definitely not for everyone. With it's raised ride height one might expect ample room for multiple people or luggage.
You may use this as our chauffeured car but the purpose of the Sports Activity Coupe concept is to combine ruggedness and impeccable driving dynamics with ultra-luxury and exclusivity.
If you want to be different and stand out in the sea of SUV owners, you can't get any more luxurious than the X6 xDrive 30d M Sport.