Volkswagen
Volkswagen: The People's Car
Volkswagen was founded on May 28, 1937 by German Labour Front in Wolfsburg. They have been in the automotive industry for 81 years and they continuously wow car fans with their car models. The name of the company is a German term for "people's car" and it was later renamed as Volkswagenwerk which meant "The People's Car Company".
Brief history of Volkswagen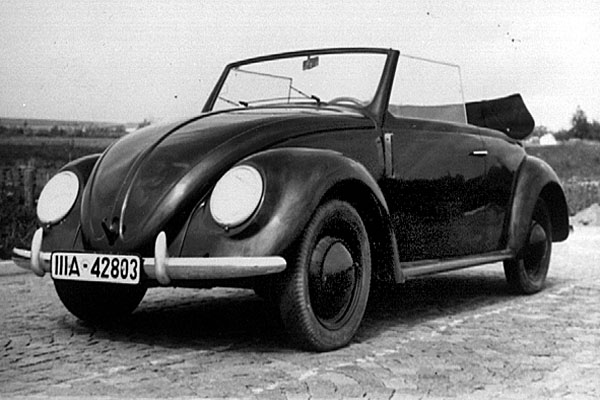 The Beetle was first known as Volkswagen Type-1
The company originally operated under the German Labor Front which is a Nazi organization headed by Adolf Hitler.
One of its most first designs, the Beetle, was created by Adolf Hitler while sitting at a restaurant in Munich back in 1932. Hitler handed the design to Jakob Werlin in hopes that ordinary people will be able to buy a car that is reliable and affordable. The car was then named Kraft durch Freude or strength through joy car in 1938.
The production of Volkswagen's Bettle was interrupted due to World War II. However, after the war ended, Volkswagen was one of the country's mean to revive the auto industry. The sales in the United States was slower compared to other countries because of the connotation associated with the brand. After some advertising in 1959, VW became the most sold auto import in the United States.
In 1970, the sales of the Beetle started to go slow again due to their failure to offer something new. That is when VW decided to release new car models that are sportier than it – Rabbit and the Golf.
Volkswagen fun facts
Volkswagen has been a very popular car manufacturer for 80 years. There are a lot of things that VW has accomplished aside from being one of the best car brands. They also encountered a couple of challenges which made them more competitive. Here are some fun facts about them.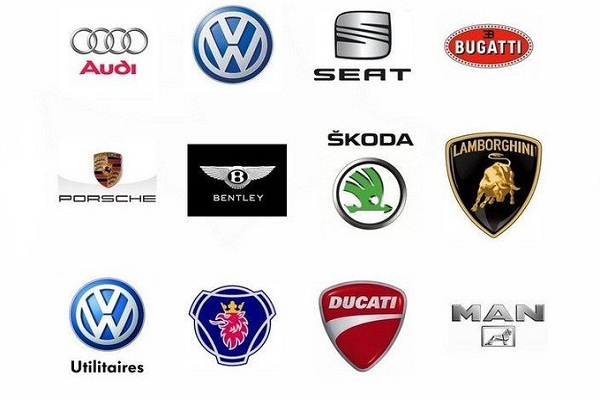 VW has 12 subsidiary brands under them making them one of the largest companies in the world.
VW holds the Guiness record for "Most People in a Single Beetle" which was accomplished with the help of 57 people who shrink themselves inside the car.

Guinness Book of World Records Most People Crammed into Old-Style Volkswagen Beetle (Bug)

VW is the 7th largest company across the globe.
VW used to award financial assistance to babies born inside a Beetle in 1964. The marketing campaign was known "Bonds for Babies Born in Beetles".
Hitler's brainchild was designed by a founder of another automotive brand, Ferdinand Porsche.
VW's Beetle was considered to be the world's best-selling car in the 20th century with over 21 million units sold worldwide.
Due to the Beatles album, the plate number of the white Volkswagen Beetle that was used in their album's background was stolen several times.
Volkswagen has 12 subsidiary companies: Porsche, Bentley, Audi, Skoda, Bugatti, Lamborghini, SEAT, Ducati, Scania, MAN SE, VW commercial and of course Volkswagen.
VW paid a fine of $120,000 in 1974 due to a complaint filed by the Environmental Protection Agency.
Work-Life Balance in VW
In December 2011, VW agreed that work-life balance should be strictly implemented in the company. They restricted company emails on smartphones from 6:30 pm to 7:30 am. This was due to several employee complaints about high-stress level since they are expected to immediately respond on emails even when they are at home.
VW Phaeton: Volkswagen' premium class vehicle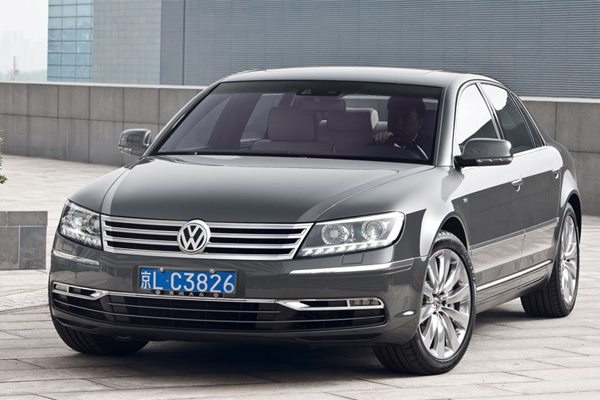 Phaeton was derived from the Greek god Phaeton, the son of Phoebus
Phaeton is a full-size luxury sedan that was first introduced to the world in 2002 at Geneva Motor Show. It was released in response to Mercedes' decision to compete only with VW in Europe. One of its specifications is its ability to be driven all day at 300 kmph at an exterior temperature of 50 degrees Celcius. For high ride comfort, Phaeton also introduced Adaptive Air Suspension with Continuous Damping Control. It is also the first VW car that has a radar adaptive cruise control and automatic distance regulator.
VW Arteon: Volkswagen latest flagship car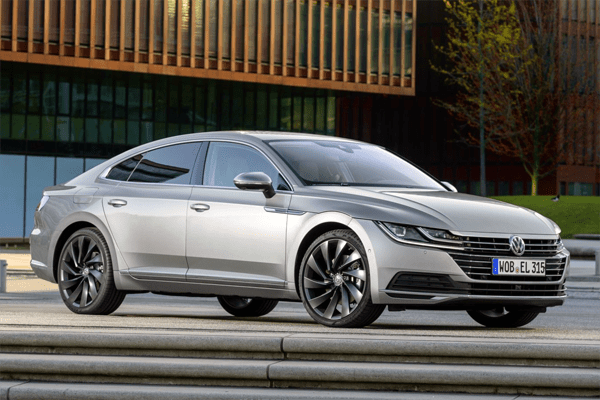 Volkswagen Arteon is the latest flagship of the company
Volkswagen Arteon was introduced this year at the Chicago Auto Show. This upscale sports sedan will replace Phaeton as the brand's newest flagship car. It is offered in 6 different engines in Europe and 1 in North America. It is equipped with a new digital cockpit which replaced the main instrument panel os SEL and Executive trims.
When it comes to its safety, Arteon used Emergency Assist 2.0 which used 4 of the current VW's safety programs. The car can detect whether the driver has touched the brake, gas or steering wheel for quite a time and it will automatically alert the person through visual cues or sounds.
If the first attempt does not work, then Emergency Assist 2.0 will quickly take over. It will light up the hazard lights and then steer to the safest side of the lane.
Volkswagen in the Philippines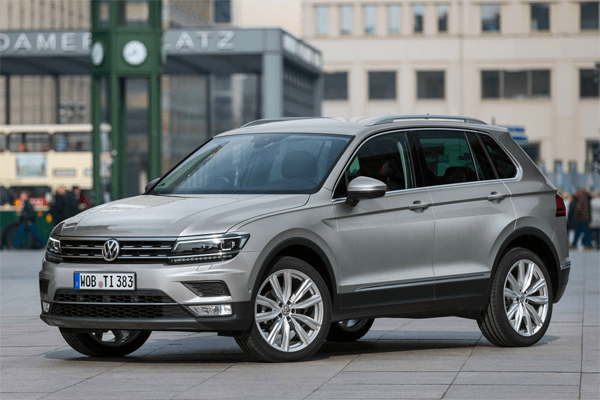 Volkswagen Tiguan European model will still be available in the Philippines alongside the China-made Tiguan 
Volkswagen started in the Philippines in 1955 and is currently being led by DMG Inc. It only has 2 associated dealers and 8 independent provincial dealers in the country.
Recently, Volkswagen Philippines announced that an overhaul on 5 new models will be conducted in China. This is because the company aims to provide the right product in the right segment for the right price to their Filipino customers. This is the first time that a China-built model will be sold outside of the Mainland. Most of the European models will be replaced by these China-built ones aside from Tiguan which will be sold along with China-made LWB Tiguan.
Nonetheless, there are lots of Volkswagen available in the Philippines and you will surely have a hard time picking the best one for you. If your first priority is affordability, then you should check Volkswagen Philippines price list here. You can also see Volkswagen for sale in the Philippines by following this link.
Visit Philkotse.com for best rates and car comparison.
Latest Volkswagen Promos
Search a Brand
Recent Volkswagen news
Recent Volkswagen cars for sale