Lexus
Lexus Philippines
Lexus was initially considered as a car model series of Toyota Motors, but after a few releases of car models, Lexus became a brand of its own and a division of Toyota. It is headquartered in Nagoya, Japan and specializes in designing, producing, and distributing premium vehicles. Today, as of writing this PhilKotse post, the Lexus brand has more than 200 dealerships around the world, which includes Lexus Philippines. Additionally, to meet the demand, they currently have five manufacturing plants, specifically three in Japan, one in Canada, and one in the USA.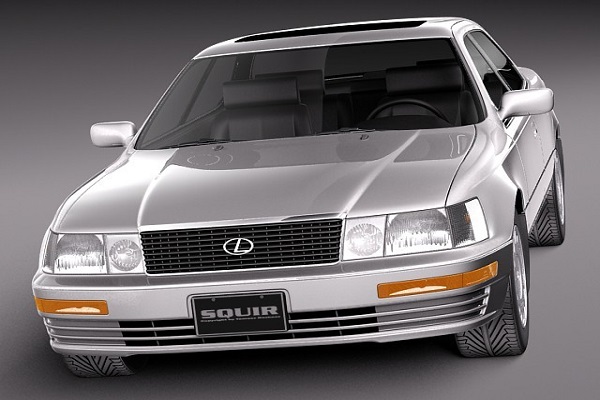 Lexus LS400 (1989): The first vehicle introduced in the LS series
I. Lexus Global
As a whole, the brand always makes sure that they are always forward thinking so that they can provide their consumers with vehicles that are advanced. In fact, the company says that they were the ones that introduced multiple, helpful technologies such as the Advanced Parking Guidance System, the Attention Monitor, and the Pedestrian Detection System.
1. Quality and Safety
The quality and safety of their products are on top of the list of Lexus that is why they make sure that all vehicles have been tested thoroughly. That is why for every model, they create a prototype and expose it to extremely high and low temperatures, which ranges from 225°F to -30°F. Additionally, they also perform crash testing using their patent THUMS technology, as well as make sure that they have some of the most advanced driving simulators in their production plants.
2. Social Responsibility
Lexus is not merely a company that focuses on profits but also makes sure that they contribute to the society. As such, since their establishment, they have been donating to charities, granting scholarships, hosting golf tournaments (profits donated to charities, and sponsoring medical research. Similarly, as part of their social responsibility, they make sure that they become a company that is as eco-friendly as possible. As such, they ensure that their facilities are always certified by the LEED, use plastic materials that are renewable, and utilize raw materials that have little or no effect to the environment. In fact, they were able to innovate bamboo-charcoal resin speaker system and TSOP. Lastly, they also host environmental-themed competitions for students.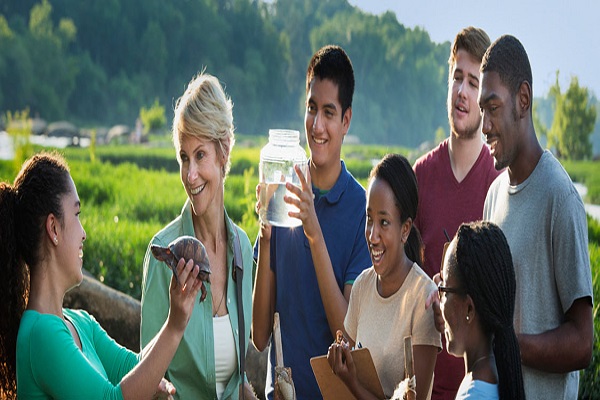 Eco Challenge: The Lexus-Sponsored Competition for Secondary Students
3. Sales Performance
The Lexus brand belongs to the list of the top 10 largest-selling Japanese brands worldwide based on market value. Some of the most outstanding sales performance of Lexus was in 2007, but in 2006, they were able to be part of the Top 100 Global Brands. Then in 2009, they have become the seventh largest Japanese brand, which is next to Panasonic. In 2013 and 2014, the brand sold more than 500,000 units for each year, which is higher than BMW, Audi, and Mercedes Benz. Then, in 2015, they continue to soar high with a 12% increase in annual sales.
II. Lexus Philippines
Lexus cars have been introduced in 2009, which was the same year when the brand's Bonifacio Global City showroom or dealership has been inaugurated. As of writing, this is still the only dealership in the Philippines.
1. Lexus Cars in the Philippines
There is a high number of Lexus vehicles available in the country, and you would really be in awe when you look at each model. They have available sedans, SUVs, hatchbacks, coupes, hybrids, and sports or performance vehicles. Due to the limitations of this post, we will just look at the affordable series or models. Nonetheless, you can always read a comprehensive Lexus cars Philippines review for each one of them.
This is both a hybrid and a sports compact hatchback-type vehicle. It is the most affordable Lexus unit available but its Lexus CT200h F Sport version is a bit more expensive than it. It has an approximate 88g/km CO2 emission, which is believed to be one of the lowest around the globe.
A Closer Look at Lexus CT200h
If you are looking for the second-most affordable Lexus cars for sale in the Philippines, the Lexus IS models would be perfect for you. It is available in both the standard and sports versions, which differ in speed and horsepower, as well as RWD and AWD models. Nonetheless, they all have turbo and fuel-efficient engines.
This series is categorized as a compact SUV that is suited for individuals, couples, and small families alike. The NX300 and NX300 F Sport both have a maximum speed and power of 200KPH and 235HP, respectively while the NX300H has a speed of up to 180KPh and power of 194HP.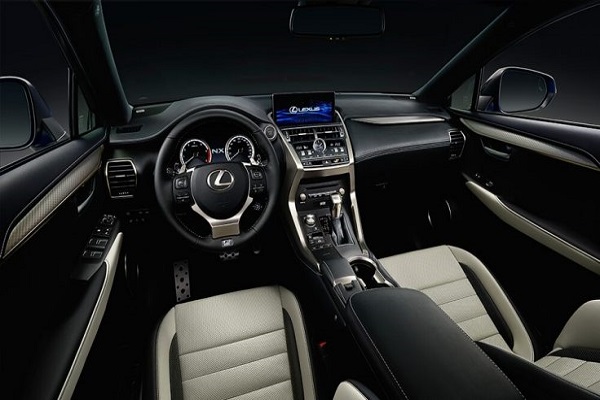 The NX Series' Metallic Satin Finished Interior
For the coupe-type Lexus cars in the Philippines, the RC series offers two versions; one is the RC 350 and the other, which is the more expensive, is the RC F. The RC 350 has a power of up to 312 HP and speed of up to 230 KPH while the F comes in at 270KPH and 471HP, which explains the difference in the price.
Although coming in at the higher end of the price range, we included the LX 570 for those who are looking for a Lexus vehicle that will fit their family. This is a full-size, five-door SUV that can accommodate approximately eight individuals, depending on body size. This is a 4WD type vehicle that has a V8 power, maximum speed of 210KPH, and max power of 362HP.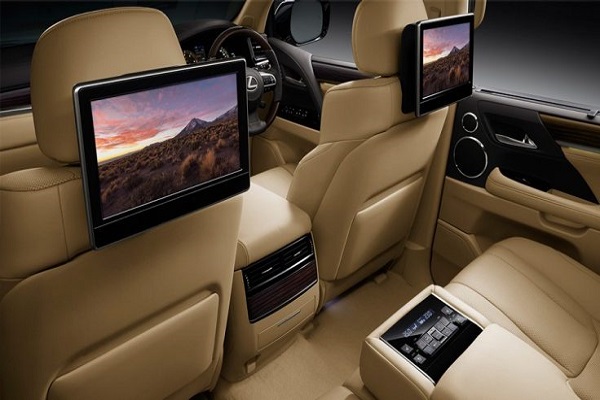 Lexus LX 570 Luxurious and Comfortable Interior
Lexus: Great Line of Premium Cars
When you look at the Lexus Philippines price list, you would understand why the brand is not so present in the streets of the country. For one, most Filipinos are known to stay away from too expensive products. However, the units offered by Lexus Philippines have been designed well, as we have seen on how its mother company works. Definitely, these cars are not for every "Juan," especially those who are on a budget. For those who can spare some cash though, Lexus vehicles are definitely long-term investments due to their fuel-efficient engines and advanced entertainment, driver assistance, and safety systems.
Latest Lexus Promos
Search a Brand
Recent Lexus news
Recent Lexus cars for sale