Hyundai Elantra 2018 Philippines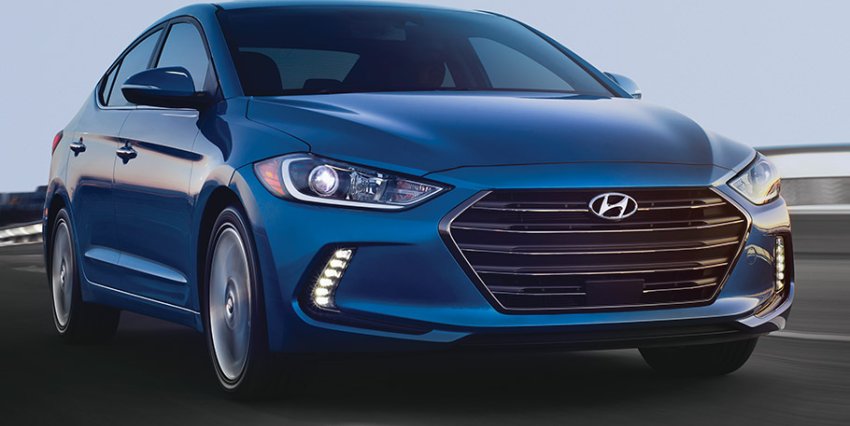 Body Type

Sedan

Engine

Transmission

Seats

Doors
Korean one-hit wonders. Those that left the whole world shook with their global hits (this includes but may not be limited to PSY, Wondergirls, you get the schtick) but fizzled underwhelmingly. It's a depressing thought for these artists who thought that they have already struck gold when given their fifteen minutes of fame. Imagine the confusion on their part once it was all over. Now try to think of that, but this time, with a car that packed so much promise on its first few releases, but didn't really live up to its full potential as the model-years went by. That is how the Hyundai Elantra 2018 makes me or most of the motorheads in the scene feel.
From a ground-breaking compact sedan that gave its Japanese competitors a run for its money back in their heydays to now being simply overpriced, dated, and boring. Let's see the 'updates' that the Korean compact car has done for their 2018 model year. We're going to try really being objective so most of what will be in this short review is a comparison of Hyundai 2018 to its yesteryear models. Let's begin.
1. Hyundai Elantra 2018 Philippines: First impressions
Sorry, not sorry but I almost feel as though the Hyundai Elantra is the Apple phone of cars. That people's same love for the brand is what really keeps iPhone a marketable piece of technology. Same goes for Elantra. If you loved the previous models, then you would buy the newest model year (begrudgingly, most likely, because of its price but we will get there later) but if that would be a good choice- that is another story.
Do I think that 2018 Hyundai Elantra has great design philosophy on the exterior? I'd be a fool not to. Clearly, the Fluidic Sculpture design works well - from the angled lines to the hexagonal grille, and slim headlights. These elements combined give the exteriors of the car a modern, very urban modern look. But truth be told, any new compact Sedan out there does the same too- and at least their updated looks are not as similar as the look Elantra has, compared with its previous model. If anything, the updates did not help much- especially zooming in on the halogen headlights and taillights. The 17-inch alloy wheels are great but that's pretty much it.
2. Hyundai Elantra 2018 Philippines: Interior highlights
The compact sedan is well worth over P1.1 million. For something as pricey as that (considering that we are talking about a Sedan), you would think that you deserve plush leather seats, great materials making up the dashboard and cabin and a whole other plethora of amazing technology that a great smart car can have for the price point. Unfortunately, this is NOT what you will get from Elantra.
Does it look nice and posh? Of course, it does! Like the previous model, it follows the same comfort, modern, and well-wearing look that the Hyundai cabin playbook tries to exude on all of its cars. Its controls are also overall solid with its buttons and legible gauges but underneath all that posh, is an abuse of hard plastics. Perfection on micro-details while compromising basic ones still results in mediocrity- and the interiors for Elantra 2018 are just that- run-of-the-mill.
Adding salt to the wounds, Elantra undeniably lacks safety features- pretty ironic considering that one of the things that made Elantra a prominent sedan in the early 2010s was its dual SRS airbags, anti-lock brakes, and rear parking sensors with a camera- great 8 years ago, but the world has since then moved on. Apparently, the car hasn't- and the absence of side-impact or curtain airbags and its lack of stability control prove that.
3. Hyundai Elantra 2018 Philippines: Engine performance
If anybody reading this is looking for a BUT in all the negativity, this section is probably the closest thing to it.
Powered by an NU 2.0-liter 4-cylinder MPi gasoline engine, the Hyundai Elantra 2.0 GLS variant makes up for its shortcomings (sort of) by being a comfy, refined and quiet ride. This engine can crank out 152 hp and 192 Nm of peak torque while mated to a 6-speed automatic transmission is average- and average is good at this point. It performs well on the open roads and has decent fuel efficiency. At an average, it only consumes 8.33 km/L, which is an improvement when pitted against its lesser variants.
The powertrain matches the body it supports- and the overall feel while driving the Elantra is refined. The NVH levels are impressively low, even when faced with potholes after potholes- the Elantra crosses it with ease. Driving it on long straights and sweeping bends is ideal- perfect highway companion.
4. Hyundai Elantra 2018 Philippines Price
The price for the 2018 Hyundai Elantra 2.0 GLS AT starts at P1,158,000. Without any comparison, anyone can recognize that the price is quite steep for a compact sedan. Now let's not forget that the segment that the poor Elantra is in is extremely overcrowded. With the underwhelming features and the minimal updates, the model is just on a lonely path of struggle to find relevance and marketability.
Am I saying that the 2018 Hyundai Elantra is a bad car? Absolutely not. The car is refined, quiet and has overall an appeal with its sensibility. Am I excited over it? Not really. Not to discredit the improvements that the manufacturers made to its ride, style, handling, and powertrain because those are much appreciated but, the car is just a Meh when the price point demands me to expect a Wow. Such a shame that I wanted to be taken far enough, but Hyundai only gave the bare minimum of what I should objectively expect.
Much like the iPhone, what Elantra needs is a strong following and a great marketing team- because at the end of the day, unless there is a cult following for Elantra, success is far from sight. Either that or on the next update, we would be blown away the same way that tech enthusiasts scratch their heads on people's weird obsession with iPhones- and that is a welcome surprise.
Car price

:

₱1,158,000

Transmission

: Automatic

Body type

: Sedan
Trending
Recent Hyundai promos
Recent Hyundai Elantra cars for sale