Chevrolet
Chevrolet Philippines
Chevrolet Division of General Motors Company or Chevrolet is a company that has been established in November 1911 and has a base office in the USA. With their vehicle's expressive designs, good quality, and eye-catching logo, the company now has operations worldwide.
Specifically, in more or less than 100 countries, including Chevrolet Philippines, distributed in five different continents namely Asia, Africa, Europe, North America, and South America. It is also said that the company sells approximately four million vehicles annually.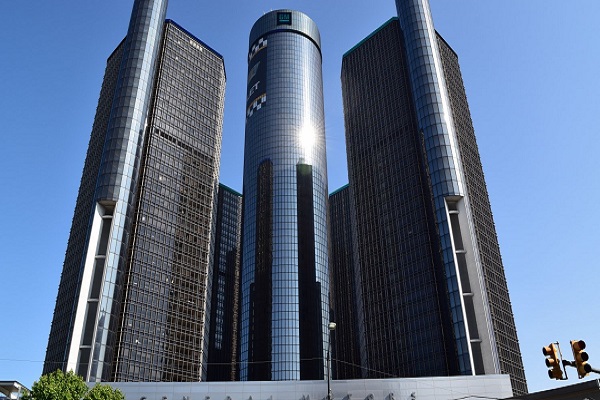 Chevrolet Division of General Motors Company or Chevrolet is a company that has been established in November 1911
I. Overview of Chevrolet
Around the globe, Chevrolet has 71 factories. Included in this number are those that completely produce the brand's vehicles from start to finish, as well as those that do metal fabricating, assembly only, and parts manufacturers such as car seats and batteries. The factory is distributed in the USA, Japan, Mexico, France, Canada, Hungary, Brazil, South Korea, India, Vietnam, Ecuador, Egypt, Colombia, Argentina, and Thailand.
Although the company was established in 1911, the first car model produced and released to the public was in 1913, and its recognizable "bowtie" logo was designed and used in 1914 for the company's H and L series of vehicles.
Initially, this now popular logo had no color and a few years after, the logo came in three different varieties namely a blue colored one to identify passenger cars, a gold one for trucks, and a colored (usually red) bowtie outline to represent cars that come with special performance features or packages.
Upon the popularity of other car models namely Ford and Dodge, which have an oval, blue logo and red as an identifying color, respectively, in 2014, Chevrolet decided to unify all its vehicle models with just one color, which is gold. After several years, in 2013, the Chevy logo was further improved to what it is now.
The Evolution of the Chevy Logo
II. Chevrolet Philippines
The importation and distribution of Chevrolet parts and cars in the Philippines were initiated by the Chevrolet Philippines – The Covenant Car Company Inc. (TCCCI) in 2009. Specifically, the Filipino-owned company was established in July while the official operation started in October of the same year. Philkotse.com will point out some noticeable success of this American car brand. 
1. Market Position and Recognition
After just a few years of marketing, distributing, and selling Chevrolet cars in the Philippines, the company already received some recognition such as the Top Vehicle After Sales Services in the Philippines for two succeeding years, specifically 2011 and 2012, as well as the inclusion of three dealers in the Philippines in the 2017 GM Southeast Asia Grandmasters.
The GM award is given to dealers of Chevrolet that have recognizable sales, great aftersales, and efficient customer service.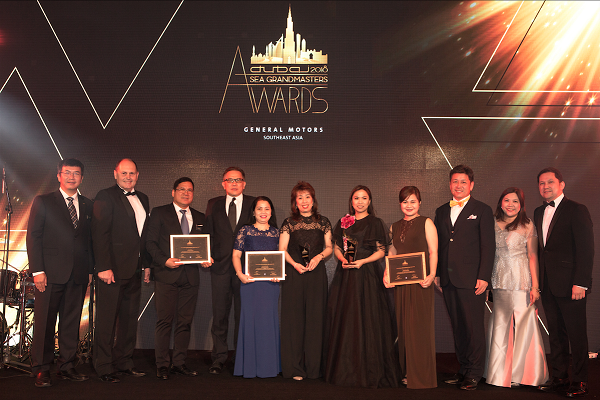 Chevrolet Pasig, Cebu, and Ilocos Norte Representatives Receiving the GM Award in Dubai 
When it comes to the company's latest market share ranking in the Philippines automotive industry as well as its sales growth, Chevrolet still belongs to the top. In 2017, as per the collected and combined data released by the reputable associations in the country namely Chamber of Automotive Manufacturers of the Philippines (CAMPI) and Association of Vehicle Importers and Distributors (AVID), the car brand is at rank number nine per market share.
That is equivalent to about 5,949 units sold or 1.26% share. Additionally, as per the brand's sales growth, with 0.30% increased from the 2016 sales, the brand ranks number 14.
2. Top-selling Chevrolet cars for sales in the Philippines
Chevrolet, in general, produces and distributes personal or passenger, SUV, truck, and commercial vehicles, and all these kinds are available in the country. However, as of writing, there are only 10 specific models that can be bought. In this post, we will focus on the top-selling Chevrolet cars for sale in the Philippines.
2.1. Chevrolet Cruze
Recognition: 2018 National Highway Traffic Safety Administration (NHTSA) 5-Star Overall Vehicle Score
Basic Specs: 1.8L ECOTEC Gasoline, 5-Speed FWD L Manual Transmission or LS and LT 6-Speed Automatic Transmission); 141 hp and 176 Nm torque or 150 hp and 320 Nm torque
2.2. Chevrolet Malibu
Recognitions: 2015 Model Surveys' Most Dependable Midsize Car Award; 2017 IIHS Top Safety Pick; 2018 NHTSA 5-Star Overall Vehicle Score
Basic Specs: 2.0L 6-Speed Automatic Transmission LTZ; 250 horsepower, and 353 Nm torque
2.3. Chevrolet Spark
Recognitions: 2015 and 2017 Kelley Bluebook's (KBB) 5-Year Cost-to-Own Subcompact Car Awards
Basic Specs: 1.4L DOHC L4 DVVT ECOTEC Engine, 5-Speed, LT MT or LT CVT or LTZ CVT;
2.4. Chevrolet Suburban
Recognition: 2017 KBB's Best Resale Value Full-Size Crossover or SUV
Basic Specs: 5.3L 6-Speed 4x2 LT Automatic Transmission or 4x4 LTZ AT; 355 hp and 516Nm torque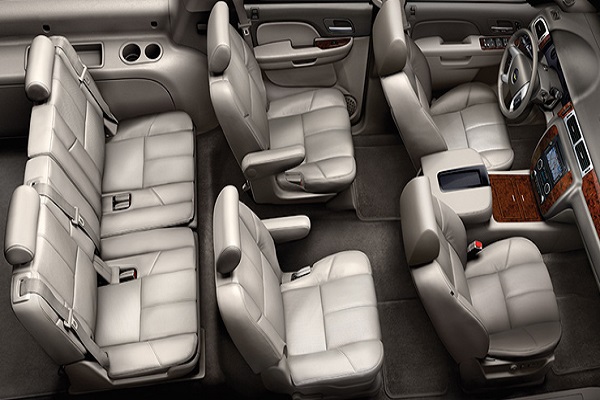 Leaked Photo of the Chevrolet Suburban's Interior
2.5. Chevrolet Trax
Recognitions: 2018 KBB's Most Fuel-Efficient SUV and 10 Tech Savviest Under $20K Cars; 2018 NHTSA 5-Star Overall Vehicle Score
Basic Specs: 1.4L 4-cyl. DOHC MFI Turbo Intercooled, 6-Speed FWD, LS (or LT) Automatic Transmission
2.6. Chevrolet Colorado
Recognitions: 2017 KBB's 5-Year Cost-to-Own Extended cab or Midsized Pickup; 2017 Edmunds Most Wanted Midsized truck; 2017 Autobytel Buyer's Choice Award for the Best Small Truck
Basic Specs: 2.5L 6-Speed 4x2 LT Manual Transmission or LT AT or LTX AT; 2.8L 6-Speed 4x4 LTZ MT or LTZ AT; 163 hp and 380 Nm
These units, together with the other models from the company are designed with great interiors, driving assistant technology, and safety features. You can learn more about what each of the vehicles can offer by reading our detailed articles in Chevrolet cars Philippines review section.
A Closer Look at Some of the Chevrolet Units Available in the Philippines
3. Chevrolet Philippines Dealerships
Chevrolet has 27 fully functional Chevrolet dealerships in the Philippines, which assures that you can find the car unit of your dream wherever you are. What is more interesting is that there are other dealership centers that are on their way to serve the citizens.
NCR: Alabang, Commonwealth, Greenhills-EDSA, Makati, North Edsa, Otis-Manila, Pasig, Quezon Avenue, and Shaw
North Luzon: Dagupan, Ilocos Norte, and Isabela
Central Luzon: Bulacan, Pampanga, and Tarlac
South Luzon: Batangas, Cavite, Camarines Sur, Laguna, and Tagaytay
Visayas: Cebu, Iloilo, and Negros Occidental
Mindanao: Cagayan De Oro, Davao, and General Santos
Now that you have an idea where to get a Chevy car, you can start checking out the Chevrolet Philippines price list for brand-new units. From fuel-based and electrical cars to personal and commercial units, Chevrolet has it for you!
Although Chevrolet Philippines has limited models as compared to the global market, each of them has been carefully chosen to meet the needs and lifestyle of every resident interested in owning a car that can be taken to different terrains in the country.
Latest Chevrolet Promos
Expired

Behold! Chevy car at a low all-in downpayment promo is coming from Chevrolet Makati dealership! Don't miss out!

Expired

What are you looking for in a car promo program, discount in cash or very low DP? If you are finding for both, Chevrolet Quezon Avenue dealership is where you need to go!

Expired

Read on to learn more about this attractive promo from Chevrolet Alabang.
Search a Brand
Recent Chevrolet news
Recent Chevrolet cars for sale