Top 5 subcompact SUVs to buy in the Philippines in 2020
Discuss 5 subcompact SUVs and their specs that are sure to roam around the Philippine roads this 2020.
The time of Crossover Utility Vehicles (CUVs) or compact SUVs has been on the rise in the Philippines since the early 90s that made RAV4 and CR-V as some of the first players in this segment. Although the unibody models were just on the introduction stage since the body-on-frame SUVs really made a huge following in the car scene, lo and behold, they paved the way of the crossover industry in the country that we have today and even spawned the subcompact SUV category that we see roaming the roads today.
Philkotse.com will list 5 subcompact SUVs that are expected to swarm the Philippine roads in 2020. Let's take a sneak peek of their specifications.
1. Kia Soul
Landing a spot on the list is South Korea's 2nd largest automaker, Kia Motor Corporation. It is again set to prove that they are out to compete with the leading competitors in the subcompact SUV category with its 3rd generation of Kia Soul 2020. With its impressive box-type design that seemed eccentric in its previous installations, they come with an improved design that is believed to be a tough contender in this segment.  
The Soul 2020 front and rear fascia, together with its well-sculpted lines and lighting signatures, made the most striking improvement from its predecessors. The C-pillars of its larger grille made the design more distinctive and are paired with slim LED headlights that are placed high above its bumper. Daytime running lights and fog lights are situated right at the bottom.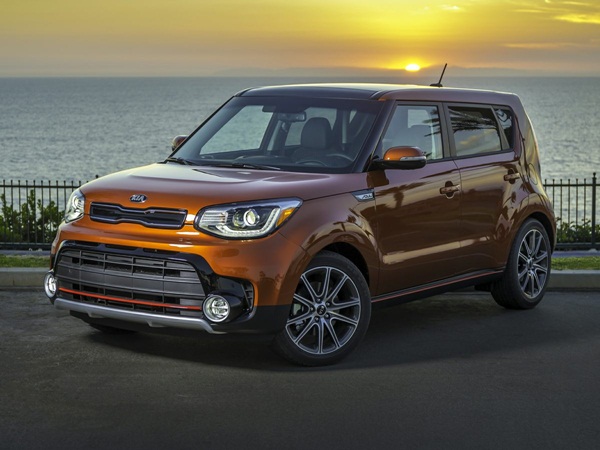 Front and rear fascia, well-sculpted lines, and lighting signatures, are the most striking improvements of the Soul
Variants of 2.0L and 1.6L engine capacity, with 147 hp and 179 Nm of torque for its aspirated gasoline engine; and 201 hp and 265 Nm of torque for its turbocharged engine, respectively. The selections are paired to Kia's in-house intelligent variable transmission (IVT), a six-speed M/T, or a seven-speed dual clutch A/T.
>>> Read more: SUV prices in the Philippines from 14 most popular brands
2. Ford EcoSport
Occupying a spot on the list is the American multinational automaker, Ford Motor Company. Its latest iteration of Ford EcoSport 2020 is offering a new engine choice that is made possible by its EcoBoost® technology. 
The most obvious modification is its heavily restyled front fascia with its newly designed grille that brags its brand. Newly tweaked headlights, LED running lights, and projector headlamps are also evident modifications if this model that are paired with slightly raised fog lights on the bumper and some touches of plastic wraparound moulding. Some alterations with its hood and wheels are also included.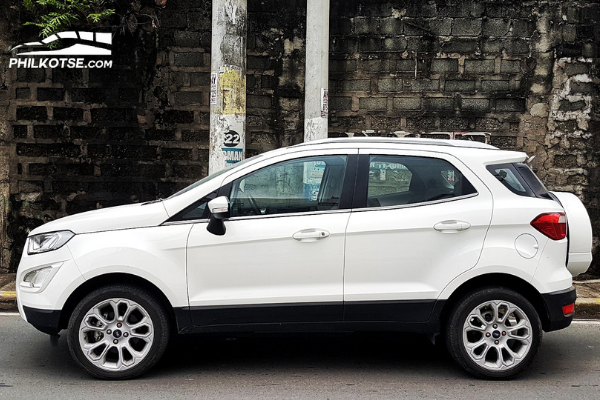 Ford EcoSport is an affordable crossover
Under its hood lies the powerful 1.5L power plant rated at 123 hp and 150 Nm of torque that are paired with either 5-speed manual transmission (M/T) or 6-speed automatic transmission (A/T) choices. But of course, it also offers a new 1.0L turbocharged EcoBoost® gasoline engine rated at 125 hp and 170 Nm of torque with 6-speed automatic transmission (A/T).
3. Honda HR-V 
Another automaker landing a spot on our list is a Japanese conglomerate that is primarily known as a manufacturer of automobiles, aircraft, motorcycles, and power equipment, Honda Motor Company.
With its entry in the subcompact crossover category, Honda HR-V 2020 is here again in the country to impress Pinoy car enthusiasts with their two variants of the subcompact both loaded with distinct features. Although car enthusiasts can easily separate one from the other, their common ground is the revised front fascia that carries the brand's new Solid Wing Grille.
Bordered by LED headlights with LED daytime running lights, what separates the two is the RS variant that has a more aggressive look with its blacked out grille and slightly revised LED tail lights.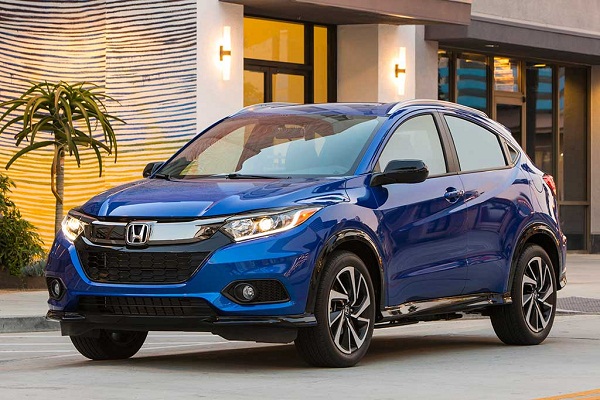 The HR-V can produce 141 hp and 182 Nm of torque
A 1.8L inline-4 i-VTEC petrol engine is what Honda HR-V 2020 conceals under its hood. It produces 141 hp and 182 Nm of torque with power sent through an Earth Dreams Continuously Variable Transmission (CVT) to the front wheels. It is also equipped with Emergency Stop Signal, Hill Start and Vehicle Stability Assist, and airbags that keep the front passengers protected in the event of an accident.
>>> Recommended for you: Honda Pilot 2019 & Honda HR-V 2019 get summer tweaks, out on July 16
4. Suzuki Vitara
Another Japanese automaker lands the fourth spot on the list of subcompact SUVs, Suzuki Motor Corporation's Vitara 2020. Now on its 4th generation, they give their Pinoy fans an upgraded technology with a bolder overall vibe.
The Suzuki Vitara 2020 flaunts a slightly tweaked front and rear fascia from its predecessor. It now sports a new front grille design, sleeker pair of LED headlights and new fog light bezels. Redesigned LED combination taillights that accentuate a more upscale atmosphere lie at its rear. A set of alloy wheels complete the exterior of this head turner.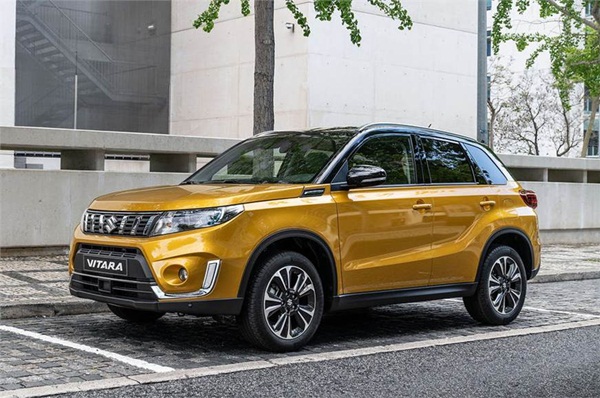 A more interesting subcompact SUV is what Vitara 2020 is like with its new 1.0L Boosterjet turbo engine
Distributing power to the beauty is a 1.4L Boosterjet four-cylinder turbo engine that is mated with 140 PS and 220 Nm or torque and is available in either manual (M/T) or automatic transmission (A/T). But not just that, a new 1.0L turbocharged Boosterjet engine is also made available for the Suzuki Vitara 2020.
5. Mazda CX-3
The fifth and final entry on our list is another Japanese multinational automaker Mazda Motor Company's CX-3 2020. It receives a refresh on its front grille with spacious gaps between the lines and fog lights that are now encased in a black material. A new chrome garnish is also applied on its lip to complete the facelift to the front. Its taillights are also modified that made them look more like the CX-5.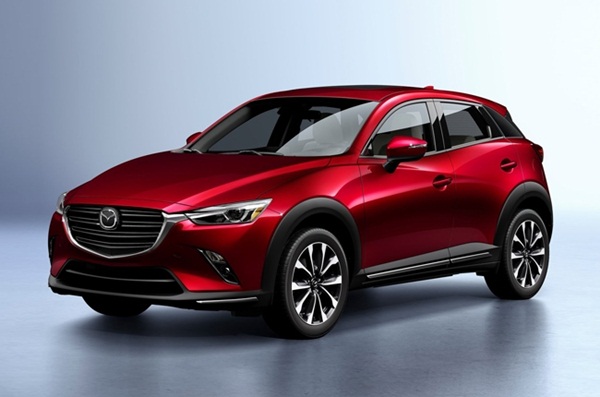 The Mazda CX-3 receives a facelift from its previous model
Options of 1.8L SkyActiv-D diesel engine that replaces the 1.5L mill and 2.0 SkyActiv-G that carries same specifications found in CX-5 can be selected depending on your need.
There you have our top 5 subcompact SUVs that are made available to Pinoy car enthusiasts this 2020. Philkotse will stay up to date for the upcoming cars this 2020 in the Philippines.
Author

Graduated from Polytechnic University of the Philippines in 2003, Michael has had nearly 20 years working as a freelance writer. Cars and bikes are just some of his favorite small talk topics.